SHORT NEWS
New water filter removes pathogens
A research team from the Swiss Federal Institute of Technology Lausanne (EPFL) has presented a prototype of a low-cost filter that efficiently decontaminates water using only sunlight. The device is intended to provide clean drinking water for people in regions with little electricity.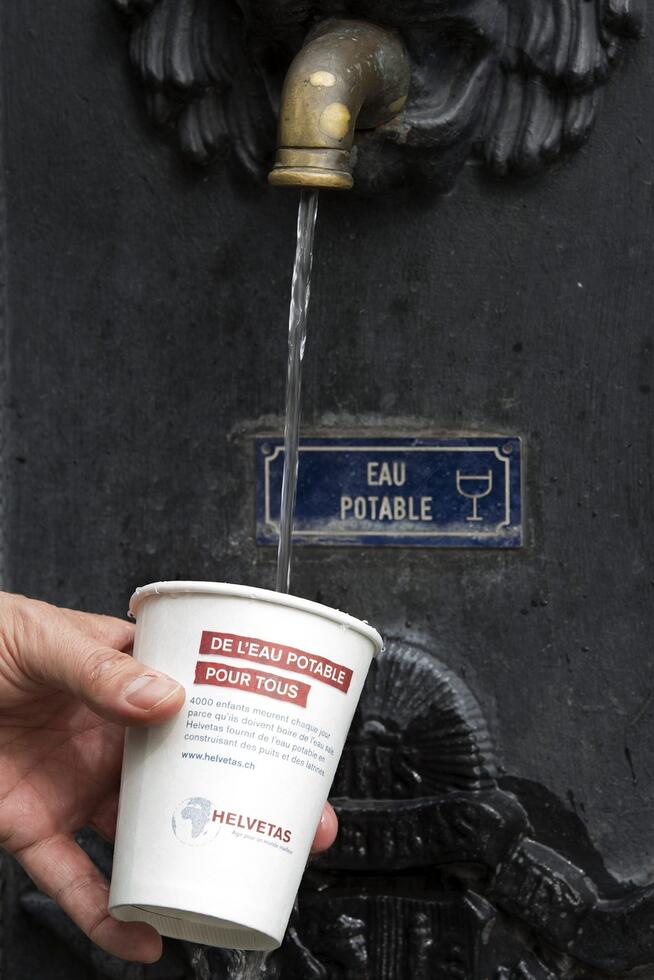 In the journal "npj Clean Water", the researchers report that the filter can efficiently capture, break down and eliminate pathogens, including bacteria and viruses. A pilot study also showed encouraging results in reducing drug residues and traces of pesticides in drinking water.
The filter consists of an interweaving of titanium oxide nanowires and carbon nanotubes and uses only sunlight as an energy source. It could provide clean drinking water even in remote locations and could easily be manufactured on a larger scale, said researcher László Forró, according to an EPFL statement.
Dirty water causes many deaths
In the study, Forró and his team suggest a number of ways to further improve the filter. According to the study, the filter's performance could probably be increased if additional gold nanoparticles were incorporated. A different structuring of the filter surface could also help to better capture sunlight.
According to the UN Children's Fund Unicef, an estimated 1800 children die every day from diarrhoeal diseases caused by an unsafe water supply. And according to the World Health Organisation (WHO), at least 1.8 billion people drink water that is contaminated with faeces. Efficient and cost-effective methods for clean drinking water are therefore imperative, the researchers say. They hope that the study "will also find a strong echo among donors".