SHORT NEWS
New repair method for old bridges
Many bridges are getting on in years and need renovation. Empa has optimised a strengthening method that allows concrete to withstand 77 percent more pressure.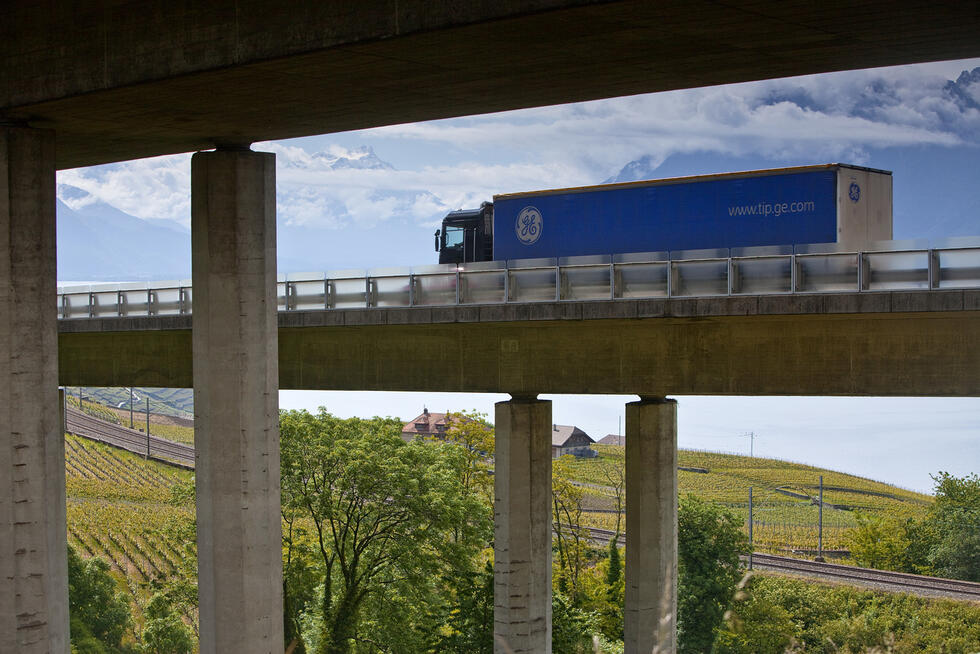 A large proportion of Switzerland's national road bridges were built between the mid-1960s and the 1980s. At that time, they had to withstand far lower traffic loads than today.
Carbon fibre reinforced plastics (CFRP) have been used for a long time to renovate supporting structures that are groaning under their loads. Their effect is improved by milling lamellae onto the underside of the weakened slabs before applying the CFRP. This method increases the area for force transmission and also works deeper into the concrete. This increases the resistance to pressure by a third.
A better method
Using an optimised method, an Empa team more than doubled this value: for this purpose, the reinforcing layer was pre-stressed with epoxy resin before being glued on. Once the bond has hardened, the ends are relaxed - and the strips, which "want" to contract, counteract the deflection even more.
To ensure that the fixation of the ends can withstand the tensile forces of up to 14 tonnes, Empa specially designed U-shaped brackets made of CFRP. The advantages: more precisely defined transmission of the forces and, above all, a metal-free construction that is immune to corrosion.
Inexpensive and climate-friendly
The researchers hope to apply their invention to a first renovation project this year. They see great marketing potential in it. Because patching instead of rebuilding not only saves costs, but also prevents CO2 emissions.