SHORT NEWS
Detect cancer faster - thanks to nanosensor
Detecting cancer in a few minutes with a simple blood test: Scientists at the University of Fribourg are one step closer to achieving this goal. With a new nanosensor, they can detect biomarkers originating from cancer quickly and precisely.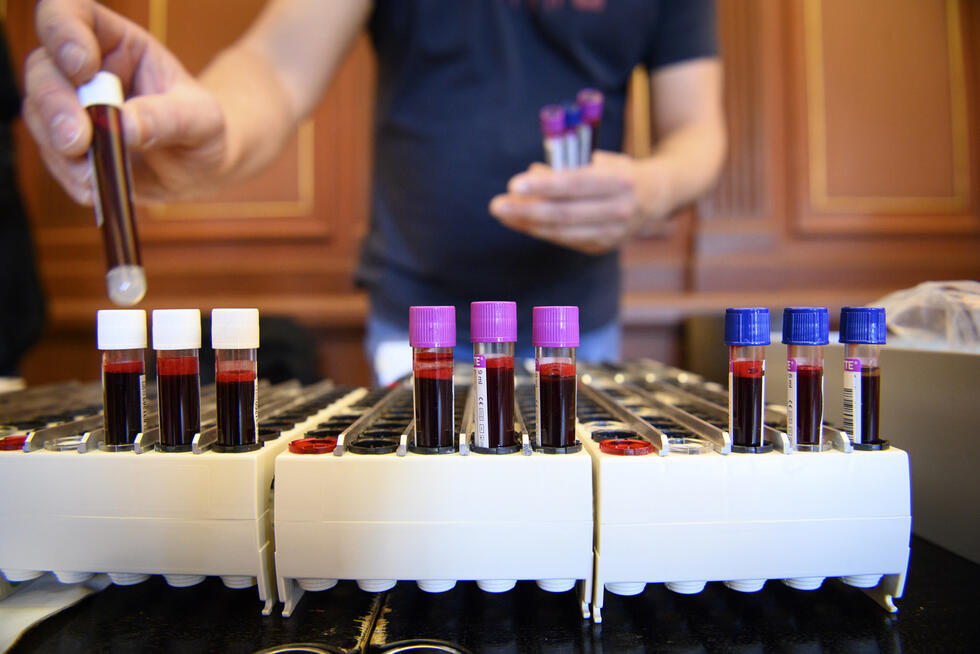 These results were recently published in the journal "Biosensors and Bioelectronics", as the University of Fribourg wrote in a statement. "We have developed a detection method that can detect cancer more easily, quickly and cheaply," said Curzio Rüegg, head of the research team.
Today, early detection of cancer is a difficult undertaking because of biological and technical hurdles, he said. However, early detection of such a disease significantly increases the chances of cure.
That is why the scientists are working on a new sensor. This sensor makes use of the fact that tumours leave a kind of fingerprint in the blood. So-called microRNAs are present in tumour cells in a modified combination. This can be detected with a blood test. This is already possible today - but the measurement is time-consuming, expensive and requires special equipment and specialised laboratories.
Not yet ready for use
"The new biosensor is fast, simple and mobile," Rüegg explained. It makes it possible to detect cancer without going through a laboratory, he said. "The goal is to develop a small device. You could put a tube in it and get a number in just a few minutes."
But the nanosensor is not yet ready. Rüegg expects to have completed the next clinical tests in about half a year. If everything goes well, the development of a corresponding device could then begin. "Such a diagnostic procedure could then be possible in two years at the earliest," said Rüegg.