SHORT NEWS
Robot dispenses hugs on demand
Need a hug and no one familiar to wrap your arms around? A doctoral student at the "Max Planck ETH Center for Learning Systems" is developing a hugging robot that could once alleviate loneliness.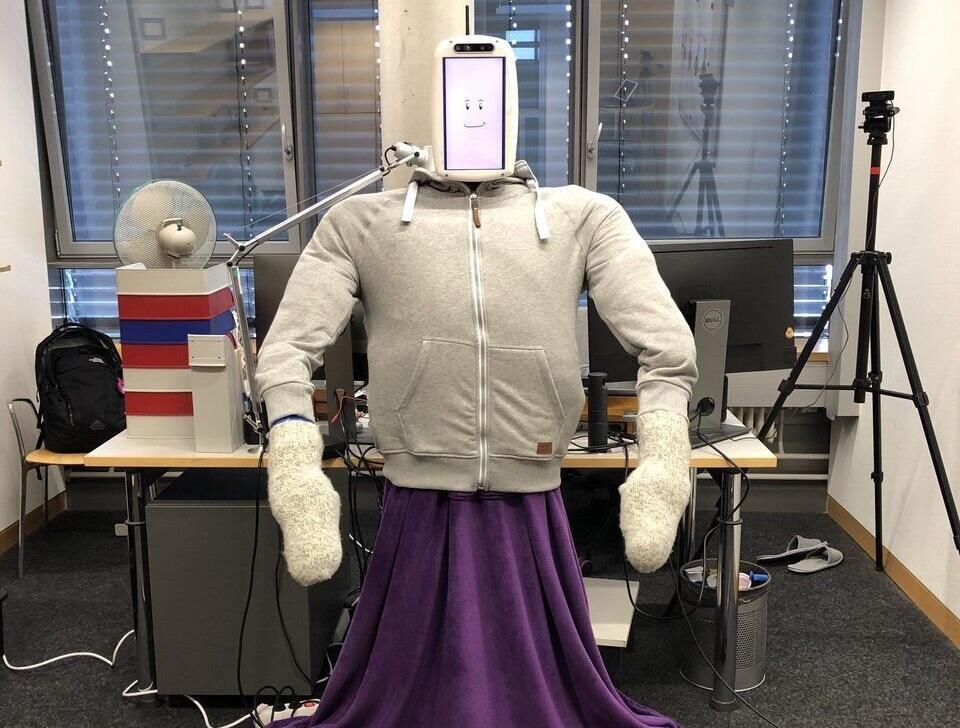 A hug from "Huggiebot," as the hugging robot is called, is a sensational feeling, said doctoral student Alexis E. Block. Since writing her master's thesis, she has been tinkering with developing this soft and warm machine the size of a human to provide comfort.
The robot, equipped with heating pads and soft, inflatable chambers, uses pressure sensors to measure how strongly its counterpart wants to hug and when the hug should end. A display is integrated into the robot's head to recognize the person, smile at them or wink.
Understanding grows
In the past, she was laughed at among colleagues when she told them about her research, Block said. But now that the Corona pandemic has forced people to keep their physical distance, she no longer has to explain why hugs are important.