SHORT NEWS
Solar cells from the printer
The solar cells from the inkjet printer are ultra-thin and flexible - and should also work inside buildings.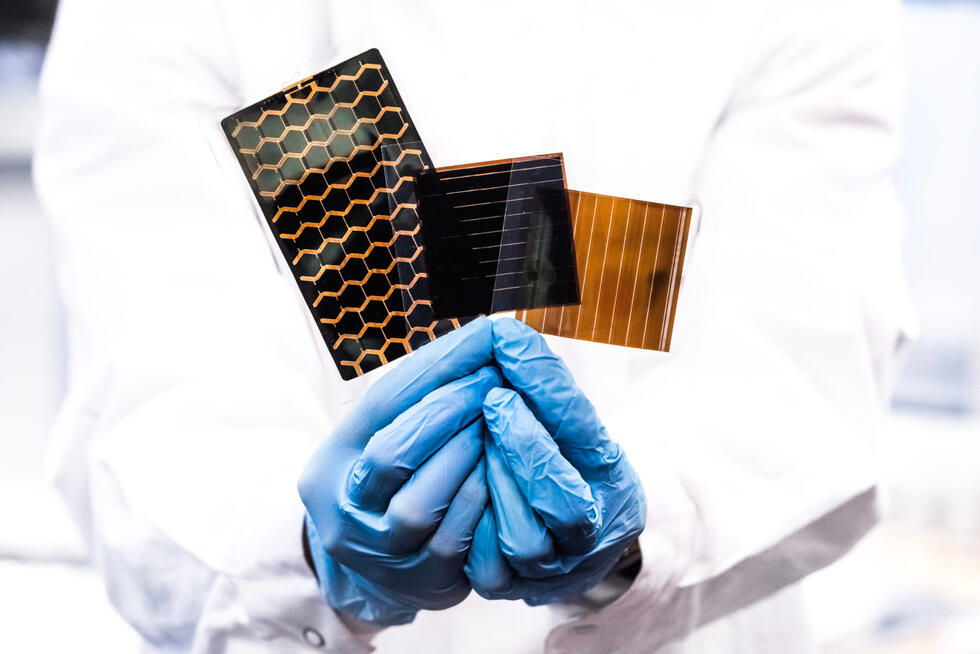 Polish company Saule Technologies has launched the world's first industrial production of perovskite solar cells. The company produces inkjet-printed, ultra-thin and flexible solar cells based on the mineral perovskite. According to the company, the films produced in this way can be attached to almost any surface and work well with limited lighting and in shaded areas - for example, inside buildings.
Demand is huge
"Demand already exceeds production capacity," said founder and company CEO Olga Malinkiewicz. This is currently estimated at 40,000 square meters per year. Initial orders came from companies in the construction sector or providers of Internet of Things devices.
As a doctoral student at the University of Valencia, Malinkiewicz invented the method for producing solar cells by coating perovskites on flexible films. The inexpensive and versatile mineral is perfect for generating solar power, as it absorbs light particularly efficiently and conducts the electricity generated well.
Photos: Saule Technologies