SHORT NEWS
Material transforms from flexible to rigid on command
A material inspired by chainmail can transform from a foldable, fluid-like state into specific solid shapes.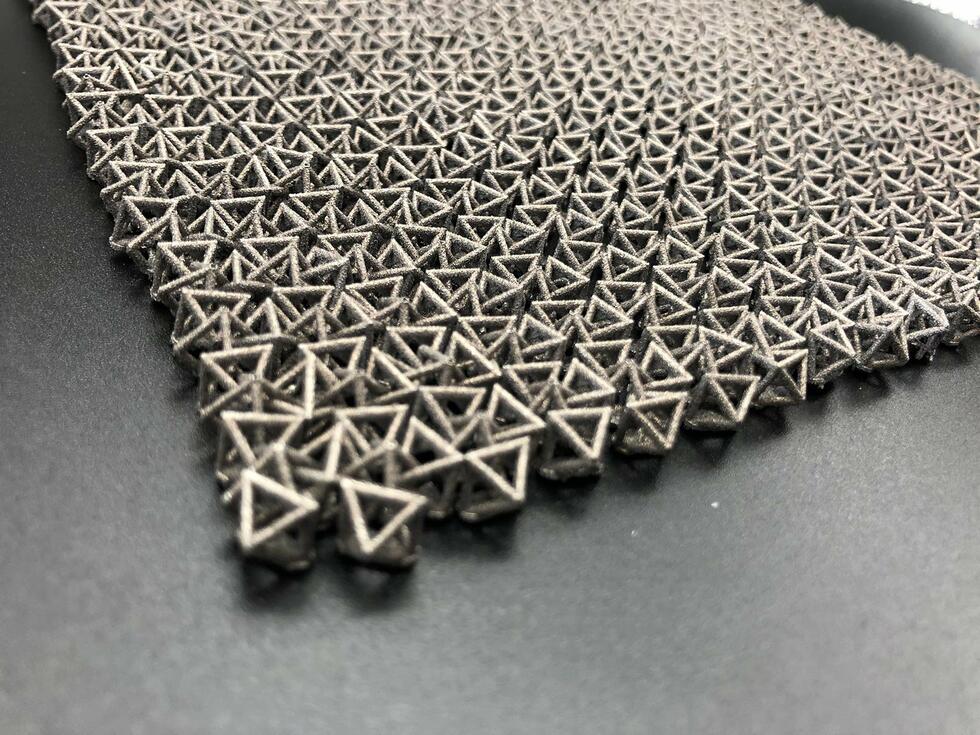 The material, developed by engineers at the California Institute of Technology (Caltech), has potential applications in exoskeletons or as an adaptive plaster that adjusts its rigidity to the healing process. It even has potential as a deployable bridge that can be unrolled and stiffened.
Materials that change their properties in a similar way are already all around us, says mechanical engineer Chiara Daraio. "Think about coffee in a vacuum-sealed bag. When it's still packaged, it's solid, through a process we call 'jamming'. But as soon as you open the package, the coffee grounds are no longer jammed against each other and you can pour them as though they were a fluid."
Pressure makes the material rigid
To find out which material this works best with, the researchers designed a series of configurations of linked particles, from linking rings to linking cubes to linking octahedrons (which resemble two pyramids connected at the base).
The engineers applied external tension by compressing the tissues in a vacuum chamber or dropping a weight on them. In one experiment, a vacuum-locked chainmail could support a load of 1.5 kilograms, more than 50 times its own weight.
The fabrics have potential applications in smart equipment: When unjammed, they are lightweight, compliant and comfortable to wear; after the jamming transition, they become a supportive and protective layer on the wearer's body.