SHORT NEWS
United Kingdom Space Agency aiming for supersonic aircraft from 2030
From London to Sydney in just four and a half hours – this is the dream of the UK Space Agency (UKSA). A special propulsion system that is intended to make this flight at supersonic speed possible is targeted for the 2030s.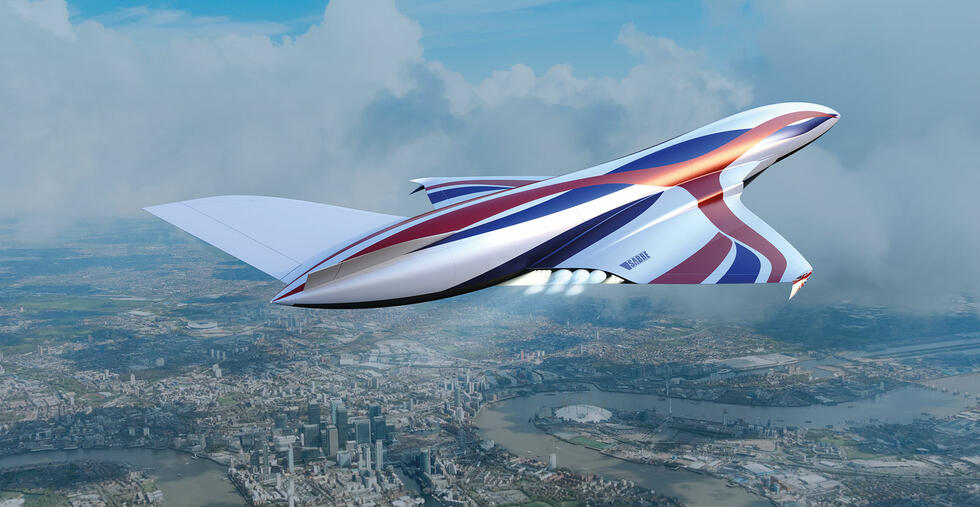 The "synergetic air-breathing rocket engine", Sabre, was developed by Reaction Engines of Oxfordshire in the UK. "This is the technology that could definitively do the job", Graham Turnock, CEO of UKSA, was quoted as saying by the US cable broadcasting network CNN. "We're talking about the 2030s for commissioning, and the work is already at an advanced stage."
In order to drive the project forward, UKSA wants to work more closely with the Australian Space Agency. A flight from the British capital to the Australian metropolis currently takes about 20 hours. As the only supersonic aircraft for passenger transport to date, the Concorde covered the New York-Paris route from 1976 until it ceased operations in 2003 and required three to three-and-a-half hours to complete the trip.
"Sabre will make the world smaller with its high-speed point-to-point transport." writes Reaction Engines on its homepage and in other publications. The Sabre drive could be used for efficient travel at a speed of Mach 5 – which means five times the speed of sound.
In addition, such aircraft could also be used outside of the Earth's atmosphere, thus enabling the "next generation of truly reusable aerospace equipment".