SHORT NEWS
Autonomous driving: Trucks catching up
Just a year ago, start-ups working on robotaxis were raising eight times as much money as companies interested in self-driving trucks. In the meantime, the gap has narrowed dramatically.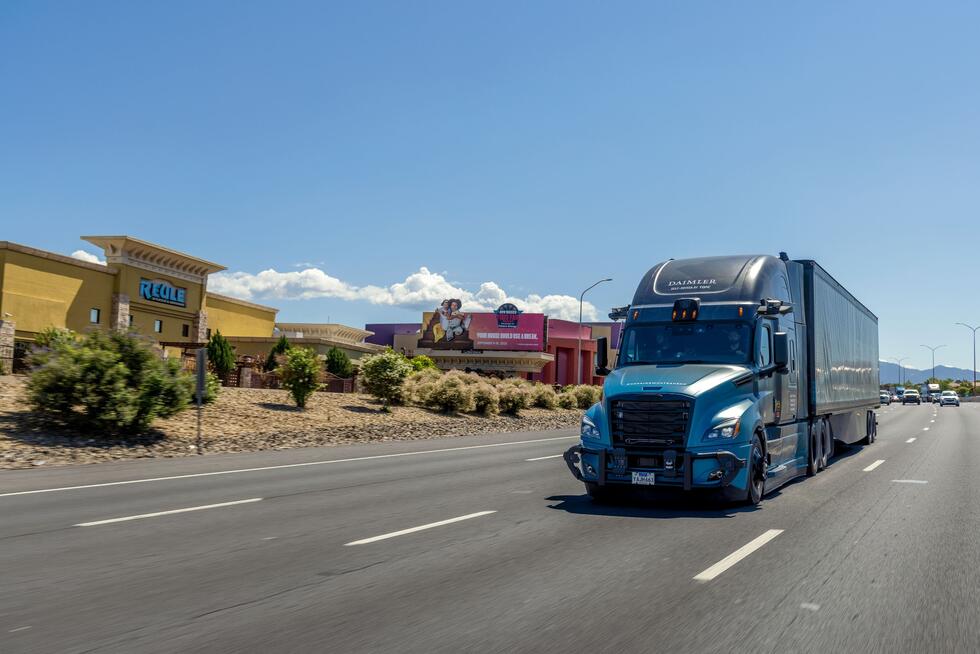 The deployment of self-driving trucks is getting closer. Here, the truck builders have their sights set primarily on long-haul transport. "For us, the clear goal is to achieve driverless driving, not in Europe, but in the USA," said Daimler Truck CEO Martin Daum. For about three years, a test fleet has been on the road in the south-west of the USA to collect data for a technology that is ready for series production and approval.
Remedy for driver shortage
The Volkswagen commercial vehicle subsidiary Traton is already testing its trucks in Sweden. Tests on the autobahn are also to start in Germany. "The big thing will be when the truck can drive autonomously without a safety driver on board," said Andreas Kammel, responsible at Traton for the strategy on autonomous driving and alternative drives. "Autonomous driving has to be significantly safer than the human factor."
Traton is working with TuSimple in the field. The US company's technology should be available around the middle of the decade. Traton expert Kammel also points to regulatory hurdles: "By 2025, a legal framework could be in place that allows widespread use if the technology meets strict safety requirements."
This is all the more important as truck builders want to start right away without humans at the wheel. The background to this is the shortage of drivers, which is giving hauliers worldwide a hard time.