SHORT NEWS
Robot on the field
At the Swiss Future Farm, the use of innovative technology in agriculture is being tested in a project lasting several years. This also includes a robot for field work.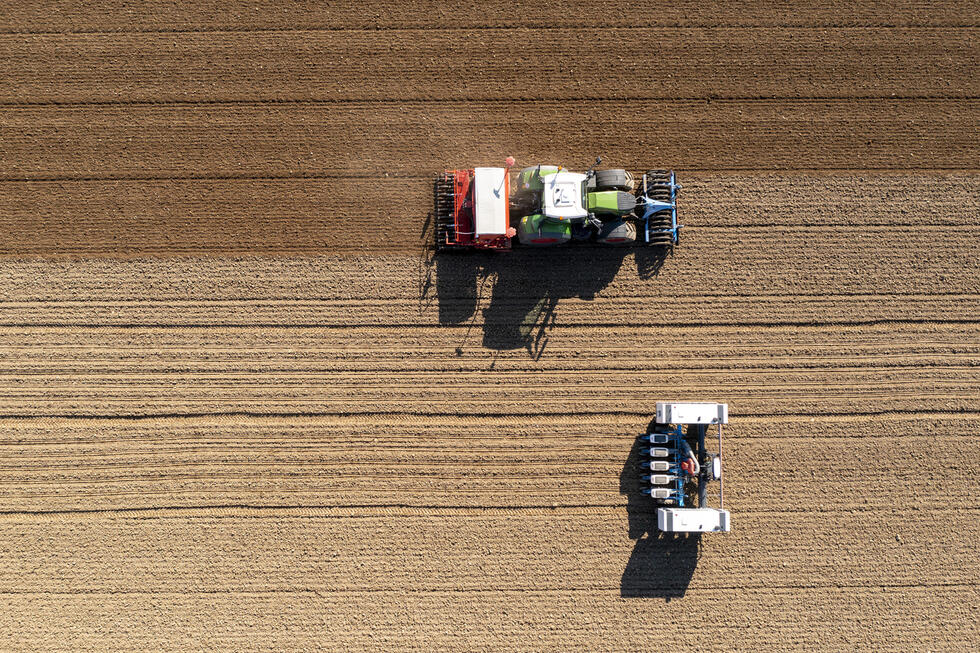 In a field, a three-wheeled device drives completely independently and controlled by GPS along the long furrows of the field, sowing maize. The farmer cannot be seen, she is busy with other work.
For the time being, it remains to be seen whether this picture shows everyday life in agriculture in the future. Technically, the autonomous use of robots is already possible, but direct human supervision of the machines is still needed.
At the Swiss Future Farm in Tänikon, Thurgau, such innovative developments are being tested in practice. A five-year project is intended to show how a farm could be completely converted to new technologies, explained Nils Zehner, Agronomy and Farm Solutions Manager.
Monitoring via laptop
Among the innovations that have already been tried out is an electrically powered robot that can be used for sowing maize. Also working autonomously is a sensor-equipped tool carrier that can be used with various implements when working in the field. The "Robotti" scans its surroundings and would stop in the event of an obstacle. It still has to be monitored, for example via laptop.
Robot technology is only at the beginning, it was said at a presentation. The possibilities are great. The question will always be to what extent the companies want to get involved in automation. The fact that it is becoming increasingly difficult to find people who want to work in agriculture also plays a role.