SHORT NEWS
Researchers develop trunk robot
Inspired by elephant trunks, researchers at EPFL have developed a new robot. Because the trunk robot is made of soft, pliable material, it is safe for interaction with humans.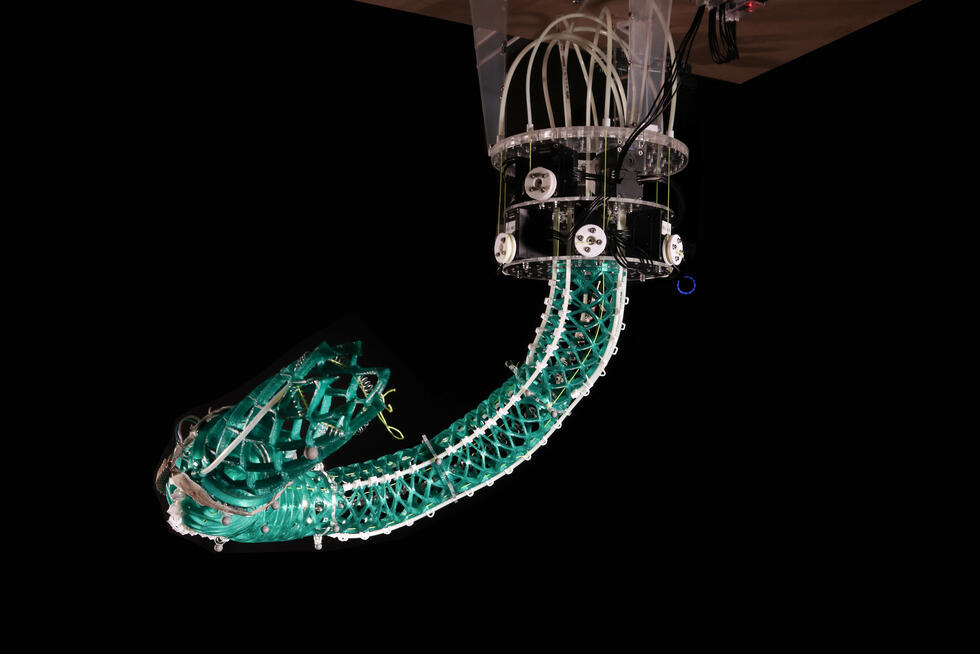 This opens up possible applications in areas such as healthcare or care for the elderly, the Swiss Federal Institute of Technology Lausanne (EPFL) announced.
The development is crucial for robotics, EPFL said, because it marks the transition from rigid to soft robots. "Our goal is to bring robots closer to humans," said EPFL's Josie Hughes, under whose direction the new robot was created.
"We hope that this soft robotic arm embodies a future where machines support, complement and understand the needs of humans better than ever before," the researcher continued.
Patent pending
The new robot was presented to the professional community in the new journal "npj Robotics". According to the researchers, the core of the development lies in the novel architecture of the robot arm. The researchers have modified a spiral-like structure called a helicoid by cutting off parts of it. This allows them to control exactly how flexible or stiff the spiral becomes in different directions.
To bring this first commercial soft manipulator to market, the researchers have filed a patent and founded a joint start-up called Helix Robotics.