SHORT NEWS
Intelligent system helps pilots land quietly
Aircraft noise, especially during the landing approach of passenger jets, is a major burden on people and the environment. An international project with the participation of Empa enables pilots to land as quietly and with as little CO2 as possible.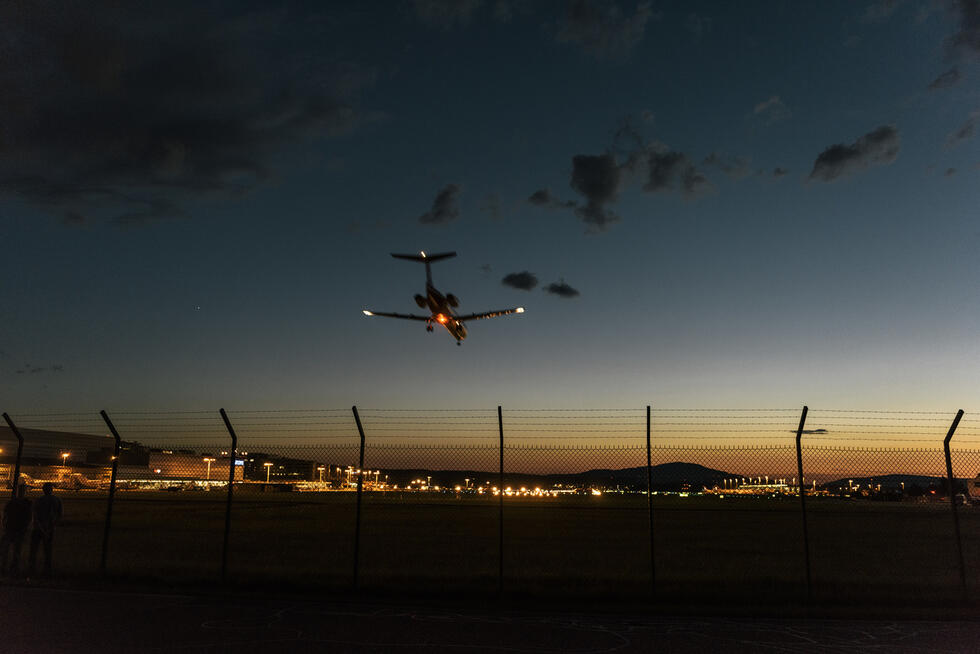 The landing approach is demanding for the people in the cockpit. In addition to braking and aligning the aircraft, there are a wide variety of parameters to consider. Factors such as wind and the skill of the cockpit personnel also determine how well a landing approach meets all requirements. The "Dyncat" project developed under the leadership of the German Aerospace Center (DLR) aims at more uniform and environmentally friendly flight profiles.
"Dyncat" supports pilots in the efficient alignment of the aircraft and also in energy management, particularly during the approach. The system calculates the air resistance for braking the aircraft. Ideally, this leads to landing approaches without thrust increase, which consumes more fuel and generates more noise.
Decision remains with pilots
The newly developed system functions for optimising the approach give recommendations to those responsible in the cockpit. Whether they implement them remains at the discretion of the pilots. The recommendations include adjusting flaps and landing gear to reduce noise, fuel consumption and CO2 emissions.
The Swiss Federal Laboratories for Materials Testing and Research (Empa) is working on the cooperative project with the DLR site in Braunschweig (Germany), the French defence company Thales and the "Swiss Skylab Foundation" of the airline Swiss. The project is funded by the EU as part of the Horizon 2020 research and innovation programme.